LOCATED IN LOS ANGELES, CALIFORNIA
Tagline Communications, Inc. is a fully-integrated creative studio specializing in branding, graphic design, website development, corporate identity, print services, and advertising. Located in the Los Angeles area, our design firm has over 20 years of experience working with businesses and organizations in diverse industries.

FOUNDER & CEO — CELINA DUFFY
Celina Duffy loves to design and create. She is inspired to help people and companies grow and develop through the use of effective branding, design, and visual identity. After freelancing for top advertising agencies, finishing college with a degree in Graphic Communications, working in the industry as an electronic pre-press manager for a printing company, and with an entrepreneurial mindset, Celina started Tagline Communications in 1995. She brings over two decades of design, print, advertising, marketing, and web expertise to her projects and embraces creative challenges. As a creative director and brand strategist, she enjoys the design process and feels rewarded when she helps businesses evolve and find solutions for their visual communications and branding needs.
THE TEAM
Our talented team of creative specialists are on-hand to deliver exceptional and effective results. As a full-service design firm, we work with you to produce a high-level of creative work with attention to every detail. Our accomplished team includes graphic designers, marketing and PR professionals, back end developers, programmers, online strategists, video/multimedia experts, artists, copy writers, printers, photographers and illustrators. With a seasoned team of professionals that include some of the finest designers and creative folk in the industry, we are able to deliver dynamic solutions to the even the most challenging projects. We take pride in producing cutting-edge design and are fully committed to your success.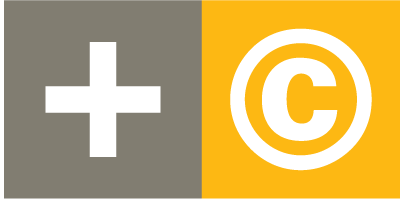 We are passionate about helping businesses grow and develop through the use of effective branding, advertising, and design.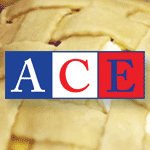 CHEF CECILIA DE CASTRO
Owner, Academy of Culinary Education
Celina took our outdated website and completely transformed it into a modern and informative site. She designed it exactly to the modern aesthetics we envisioned. She helped in every way to develop a professional website which showcases our company with simplicity and ease for users. Using creative solutions, Celina streamlined our site's functionality and user experience. Her all around skills, customer service, and attention to detail are very impressive. Even post launch, she has continued to be helpful and communicative making it effortless to solve any issues quickly and resolutely. Thank you Celina and Tagline Communications, Inc.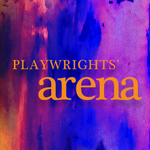 JON LAWRENCE RIVERA
Artistic Director, Playwrights' Arena
Working with Celina is effortless. She has designed many images for my plays and she always nails them. She can read a script and give a provocative image that attracts audiences to the world of our play. Her vision is engaging and her artistry is sublime. I hope to work with her for many more years to come.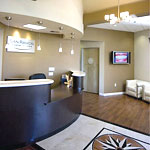 DR. FERDINAND PARAWAN
San Ramon Dental Center
We've been working with Tagline Communications, Inc. since our office opened in 2007. Working with Celina is a breath of fresh air. She's very easy to talk with and is very quick at responding to any questions or requests we may have. Celina's expertise in marketing has helped boost our patients count tremendously over the last year. Our office receives many compliments from our patients and staff of the postcard mailers and logo Tagline Communications, Inc. designed for us and we couldn't be happier.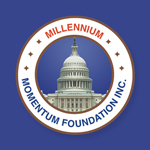 JASON L. SEWARD
CEO, Millennium Momentum Foundation
Some companies simply provide a service…they open their doors at 9am and close their doors at 5pm. Their guiding incentive is the profit bottom line. Other companies provide an impeccable service, and their bottom line around the clock is client satisfaction, quality product, and timely service delivery to meet the client's individualized and often times demanding need. Tagline Communications truly embodies the latter.
Celina Duffy, the company's Founder & CEO, is extremely patient, creative, immensely accessible, understanding, and most importantly can manage a very intense and fast pace vendor need at all times, and that's irreplaceable. Millennium Momentum Foundation, Inc. has grown tremendously as a company in a very short period of time, and a lot of our success can be attributed to Tagline Communications as our long-time website developer, because having a strong website that can inspire your targeted audience, tell the story of your journey, and effectively articulate your services is at the epicenter of driving your strategies in an information technology-driven climate. Celina and Tagline are simply the best in the business!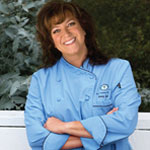 AMY JURIST
Chef & Owner, Amy's Culinary Adventures
I was looking for a new identity for my catering company and asked Tagline Communications to develop a new logo for me. They were so easy to work with and gave me back so many choices I had trouble deciding which one to go with. After some refinements they came up with a perfect solution. I love my new logo! it perfectly captures what I do and it's exactly what I wanted. I get tons of compliments on it. Every time I work with it I smile at how much I love it! It's perfect. I also had Tagline create my business cards and postcards and they're fantastic, too. The whole experience, from the quality of the product they deliver, their attitude, to their quick turnaround is top notch. I highly recommend them!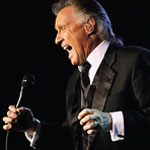 BILL MEDLEY
Righteous Brothers
A very special thank you to Celina for her hard work and dedication to helping people with lupus. Her time and talent are reflective in her designs for Lupus International. She has made a tremendous difference for thousands suffering from this disease. I sincerely appreciate her generosity.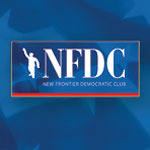 BOBBIEJEAN ANDERSON
Communications Director, NFDC
It has been my pleasure to work with Celina Duffy in producing NFDC's monthly newsletter! Ever since Tagline Communications came on board to produce our newsletter, we have received between 50 and 100 compliments on the design and substance of the product. It has been a one hundred percent improvement over our last design. I get inquiries all the time asking for contact information for Tagline. As Communications Director of NFDC, I could not be more pleased with the professionalism and expertise of Celina as our designer. She is so pleasant and accommodating and I highly recommend Tagline to anyone looking for an efficient and effective company.
©2021 Tagline Communications, Inc.  All Rights Reserved.